The TD Gallery at Toronto Reference Library is small but mighty.
This free gallery's mandate is to showcase art, artifacts, manuscripts and more from Toronto Public Library's extensive Special Collections. If you happen to be in the Yonge & Bloor area, it's worth stopping by to see what wonderful stuff is on display.
I could kick myself for not making the effort to visit every single exhibit over the years. Memorable favourites have included The Changing Face of Toronto and virtual exhibit (2016), and Adventures with Sherlock Holmes and virtual exhibit (2013). Check out all the past exhibits and displays, with links to virtual exhibits, going back to 1999.
Just opened is For the Record, "An interactive mixed media exhibition illuminating the role Soundsystems and DJs, as the backbone of hip hop culture, played in the emergence of Toronto's now globally successful popular music scene. Produced in partnership with Northside Hip Hop Archive."
What memories this brought back! Here's Toronto's Maestro Fresh-Wes with his 1989 hit single Let Your Backbone Slide, which the Canadian Encyclopedia calls, "one of the most successful and influential Canadian songs of all time."
Looking at the photos, many drawn from the Toronto Public Library's Toronto Star Photograph Archive, I'm struck by how young the artists look. And they were! (Michie Mee was (is) only a year older than I was – what??!!) Many of the break dancers were students at local high schools (Earl Haig, Newtonbrook, L'Amoreaux).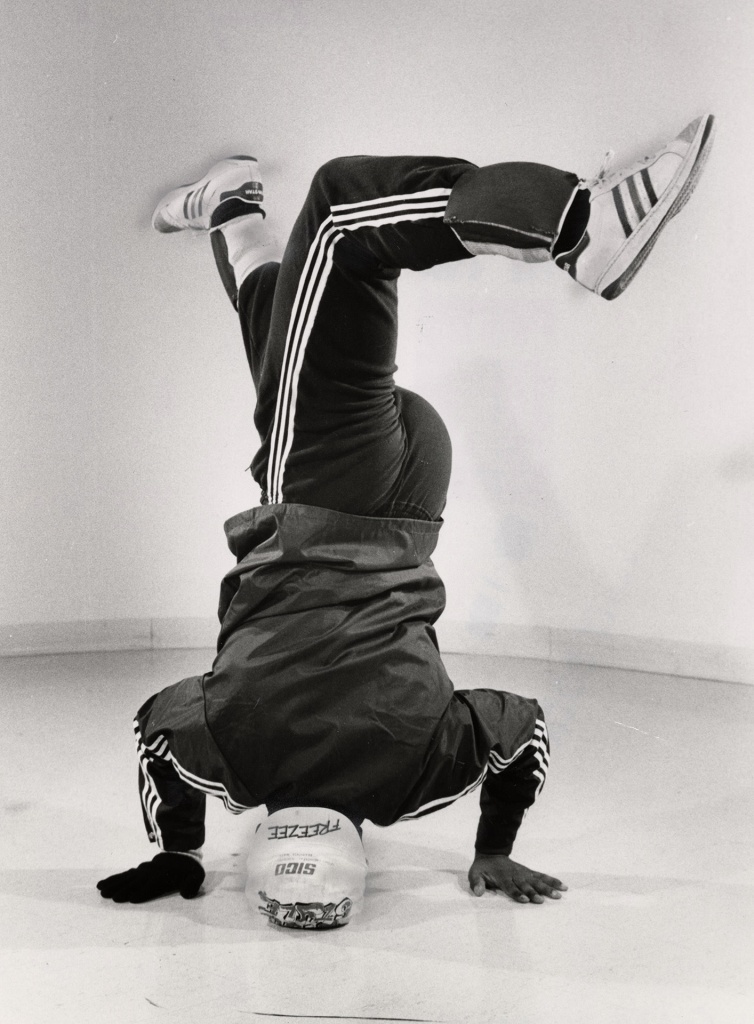 For the Record runs through April 28, 2019. Next exhibits are Retro Futures (May 18 to July 28), Plum Blossom from the Bitter Cold: Scenes from the Chinese Canadian Archive (August 17 to October 27), and You, Me, Us: Outstanding Books For and About Young People with Disabilities (November 16 to January 26, 2020).
TD Gallery at Toronto Reference Library is museum no. 11 in my #100museums challenge (see 100 Museums Challenge).