In 1972, the Campbell House (Museum), built in 1822, was moved to University & Queen from its original location 1.5 km southeast at Adelaide & Jarvis. Yesterday, during my visit, I happened to meet a woman who said she'd witnessed this extraordinary event. What a sight it must have been!
The Toronto Public Library catalogue's caption of the remarkable image below (by photographer Doug Griffin, courtesy Toronto Public Library under a Toronto Star License) notes that:
Hundreds of persons marched with the house along its one-mile route. Traffic lights and signs were taken down; manholes had to be shored up.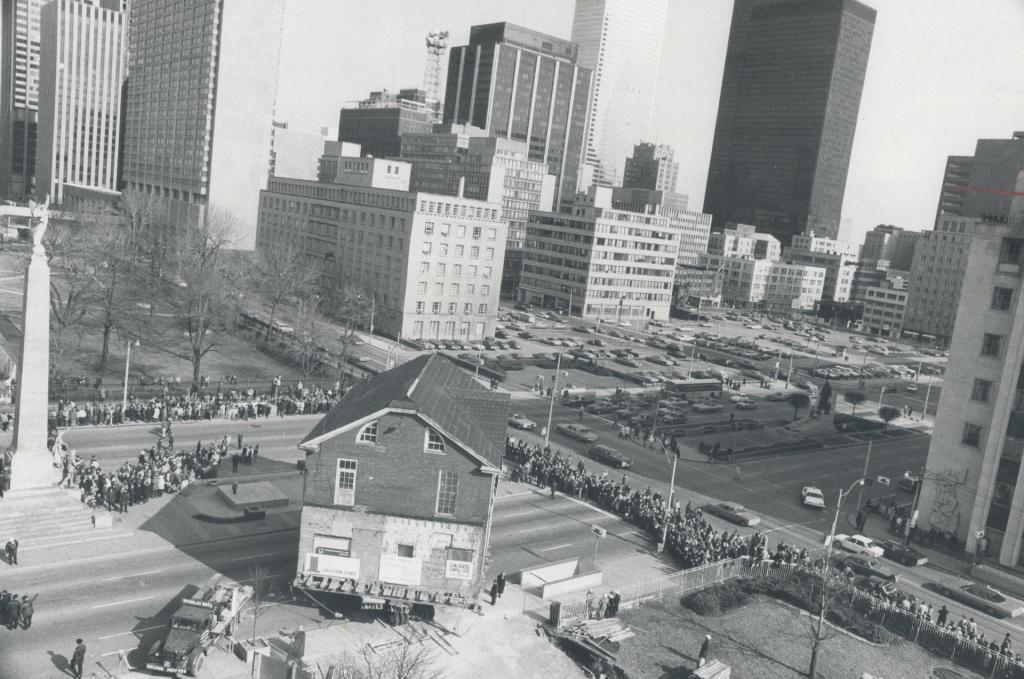 To my delight, there's a 13-minute behind-the-scenes film of the move, called "The Campbell is Coming," which Toronto historian Richard Fiennes-Clinton has shared on his YouTube channel.
The engineering, the project management … and the streetscapes (with abundant surface parking lots), the cars, the voices, the clothes (the hats!)! What a time capsule. Almost like being there. Marvellous.
Campbell House Museum is museum no. 10 in my #100museums challenge (see 100 Museums Challenge).