My previous visit to Ripley's Aquarium of Canada (a Fish Museum, so it qualifies for my #100museums challenge) had been on a Friday Night Jazz evening, with alcohol. This time, with six billion children running around, was just as fun, and I could pay even more attention to the captions.
Plus, with no glass in hand, it was easier to pat a white spotted bamboo shark, and a horseshoe crab, which was neat ("stroke with two fingers down the middle of the shell").
My Top Five Favourite Things at the Aquarium
5) The bright colourful LED monitors, which provided informational tidbits about the exhibits. These made for very easy reading in the darkened rooms.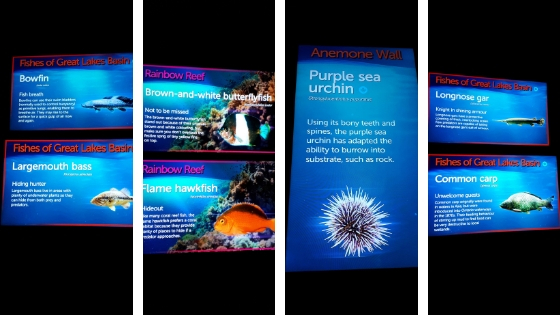 4) This shark-fin wet floor sign. Clever and fabulous.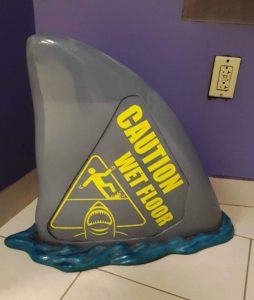 3) The underwater tunnel with moving walkway (see photo at top).
2) The water table in the Discovery Centre that replicates the complex lock system of the Great Lakes, including an Archimedes' screw pump. That was just cool.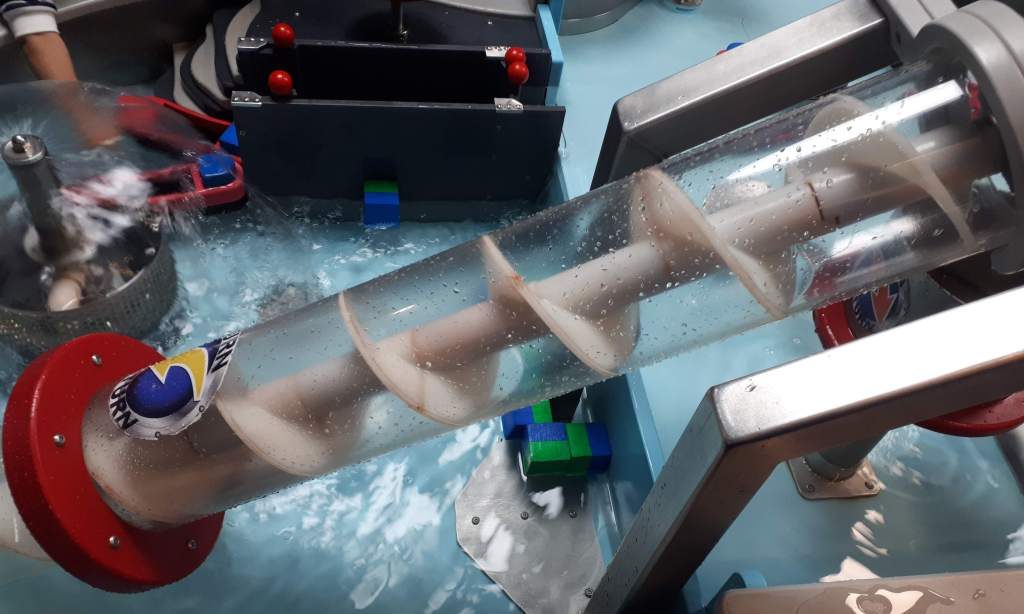 1) Planet Jellies, a mesmerizing colour-changing wall of back-lit floating jelly fish (Pacific Sea Nettles, and Moon Jellies). Otherworldly (and very photograph-able).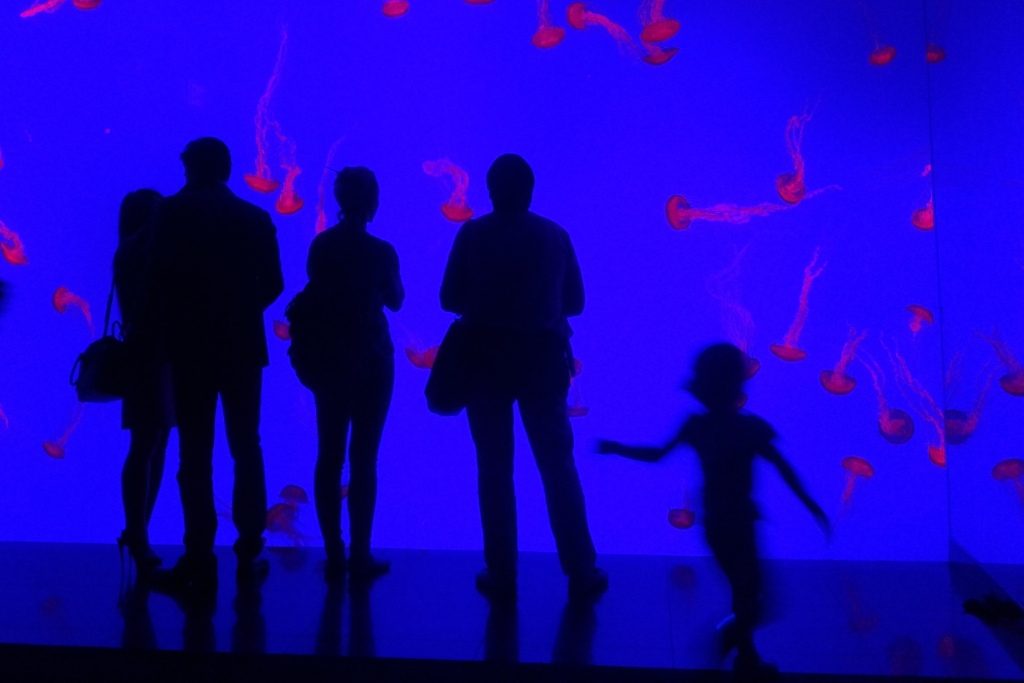 Incidentally, believe it or not, before last night I hadn't made the association of Ripley's Aquarium with the (Robert) Ripley of the Ripley's Believe it or Not! franchise. The Aquarium has a temporary exhibit celebrating the 100th anniversary of the first Believe it or Not! cartoon and Robert Ripley's work, including a Jivaro shrunken head, with explanatory video, which I could have done without. Still, interesting.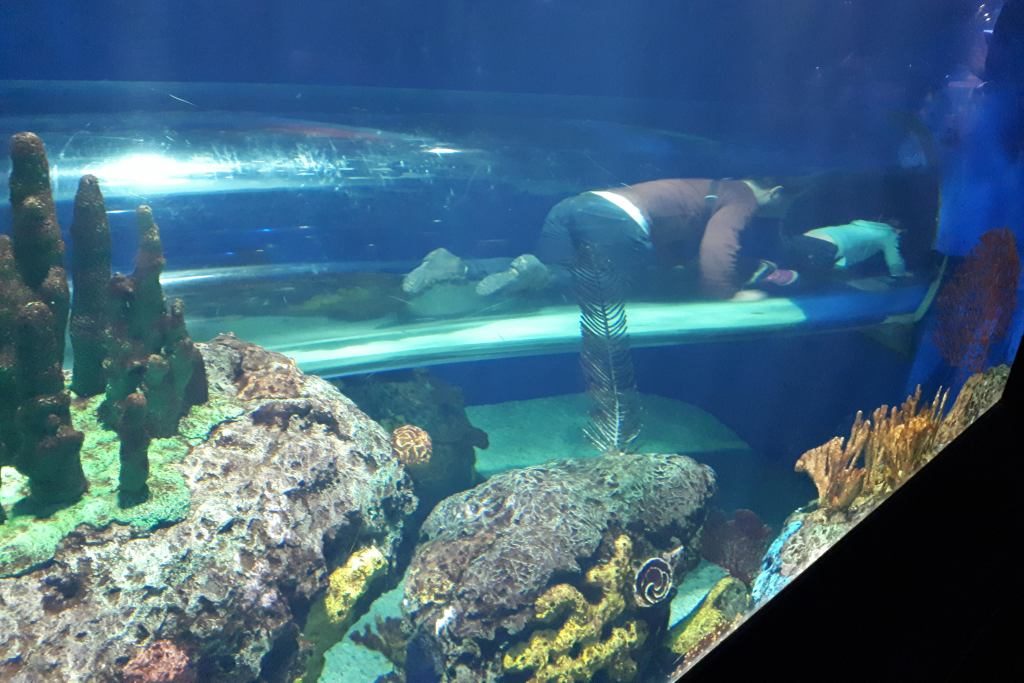 Ripley's Aquarium of Canada is museum no. 7 in my #100museums challenge (see 100 Museums Challenge).