A current exhibit on at The Textile Museum of Canada is Beads, They're Sewn So Tight, through May 26, 2019.
I'm attracted to and fond of beadwork, having grown up in a household filled with Canadian and American Indigenous artwork, and having learned to bead on a loom as a youth. So I found this exhibition quite interesting and thought-provoking.
Since my visit, I've been reflecting on how much more meaningful each work became when I learned the story behind it (as with most art, of course!), via the interpretive panels. Of themselves, the pieces were beautiful to look at and examples of fine craftsmanship. To know the personal influences or political intentions of the artists added to the significance of the works and the exhibition as a whole.
Consider, for instance, the circle of beaded mittens that make up Jean Marshall's Ring of Fire II (2018).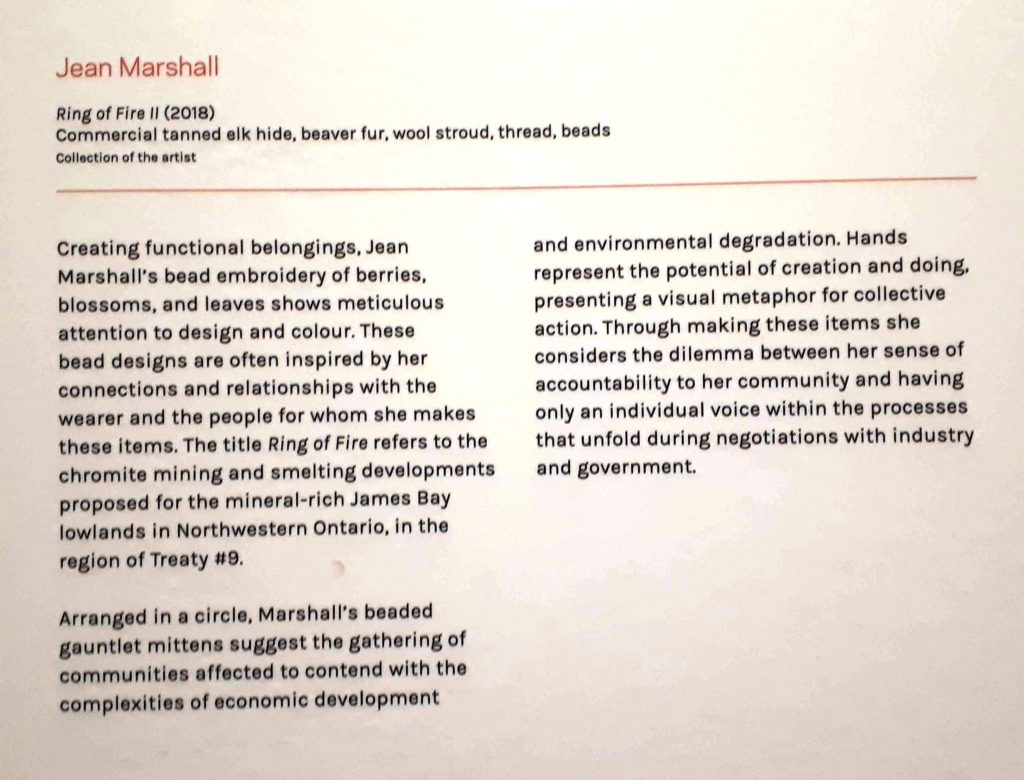 Although beadwork isn't only an Indigenous craft, most of the designs I ever made were based on Indigenous motifs, so my visit was also an occasion for reflecting on cultural appropriation.
The sensual beauty of beadwork is undeniable, and I was thrilled to find a mother lode of supplies at the Iroqrafts store in Ohsweken, Ontario, at Six Nations of the Grand River last year. Perhaps I need to get beading again …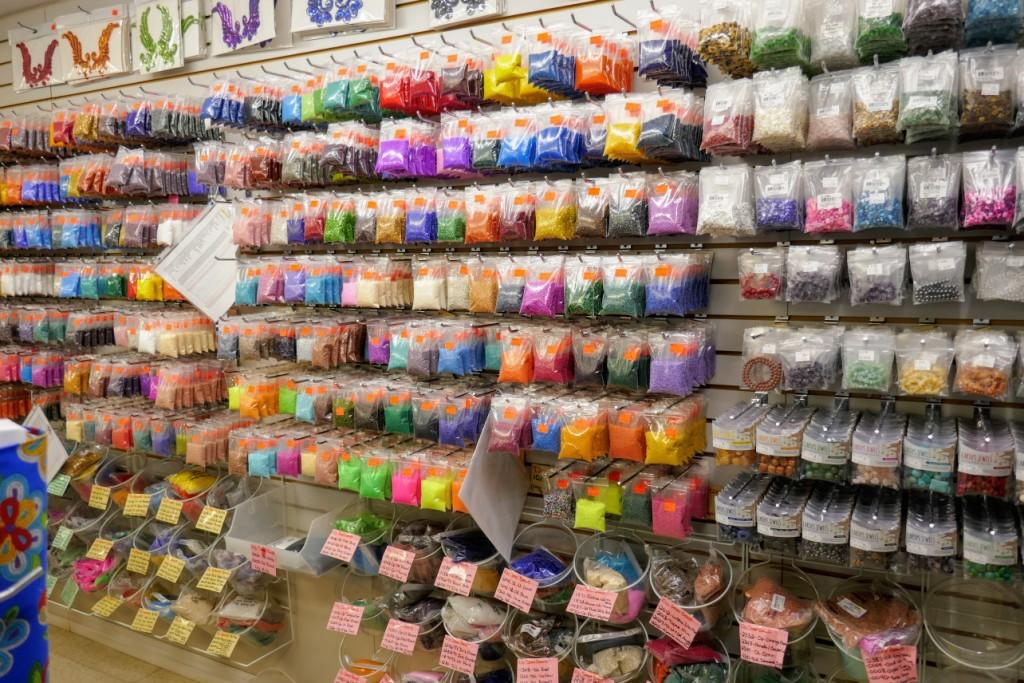 The Textile Museum of Canada is museum no. 2 in my #100museums challenge (see 100 Museums Challenge).
---
Top images clockwise from left:
Katie Longboat, White Medallion (2017)
Bev Koski, Old Dutch Chips: Salt 'n Vinegar, Ketchup, Dill Pickle (2018)
Bev Koski, Striped Robe in Blues, c. 1979 (2018)
Jean Marshall, Ring of Fire II (2018)